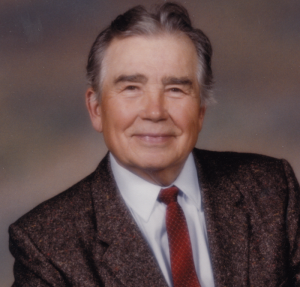 In 1960, precision machinist John Hess founded what would become Hess Aerospace and Defense in Montreal. Over the next fifty years, the humble Quebec company would grow past its unassuming roots, taking on more and more Canadian clients to become one of the most respected players in the field of international and domestic aerospace manufacturing. Located only thirty minutes away from downtown Montreal, one of the major economic, cultural, and social hubs of Canada, this convenient location might be the secret behind Hess's lasting success… or it might be because of the fact that Hess prides itself on building long-lasting, dependable relationships with a variety of suppliers across Canada, and developing a proud tradition of manufacturing small to medium complex components for the aerospace and defense industries.
To what do we owe such success? At Hess Aerospace and Defense, we owe our long-lasting success to a variety of factors – our lofty goals, our family traditions, our high-quality machining technologies, our excellent customer service, and our commitments to continually improving our environmental footprint and industrial processes – and these, in turn, have gone on to shape our company's vision, drive, and future goals. At Hess Aerospace and Defense, our future, like the aerospace industry itself, is always looking up.
Our goals
Aerospace technology is constantly evolving. What was cutting edge one day will find itself on the trash heap of history from the next. From biplanes to jet planes, to spaceplanes, daring innovators across the world are already designing the next evolutions of air travel and air defense. It's in this complex, cutthroat, and constantly changing environment that Hess Aerospace and Defense has striven to provide service for, and our dedication to staying ahead of the game is what shapes our top-quality customer service and products.
At Hess Aerospace and Defense, our mission is to be the partner-of-choice to the aerospace and defense industry for high-quality manufacturing of high-performance components and assemblies, all while offering unparalleled and personalized service to our clients.
What are our values?
Inspire our customers' trust by meeting our commitments to them, with consistent quality, cost-effective services, on-time delivery and personalized service
Committed to transparency and rigor in our processes, allowing us to evolve and adapt in order to offer a customer experience that surpasses their expectations
Reinforce an effective continuous improvement culture that supports experienced, talented employees, ensuring that our clients will benefit from the highest levels of quality, traceability, and service delivered with professionalism and respect.
A family business
As a family business, Hess Aerospace and Defense boasts more than 150 years of combined experience across the board, boasting a nigh-unparalleled repository of wisdom that makes them an attractive option to prospective clients. Priding itself on its customer service, Hess Aerospace and Defense offers continual attention to detail, support, and personal, individual attention to each customer or prospective client. We offer personalized services, developing a close rapport with each individual customer to find a solution that best suits their needs. 
What we do
Hess Aerospace and Defense utilizes a wide range of tools and techniques in its machining techniques; as a company that understands the value of long-lasting products, applying care and attention to detail when bringing each new product to fruition. Years of experience allow us to reduce production times while encouraging our experienced team to innovate, facilitating future product developments. A wide variety of state of the art manufacturing tools, such as CNC milling and turning devices, allow Hess to provide a wide variety of manufacturing services: micromachining, sheet metal machining, modification of commercial components, all while keeping costs as competitive as possible.
Our specialties
Once upon a time, airplane construction was a laissez-faire, anything goes world, where each manufacturer came up with a design, testing various elements to see if they worked or not. By the time World Wars came around, however, defense contractors and independent manufacturers had already conformed to a rigorous "assembly line" mode of production, where independently sourced parts from manufacturers were shipped to a single factory to be assembled, one by one, into a working aircraft. Over the decades, wood-and-cloth biplanes soon gave way to plastic and metal fighters.
In the modern day, airplane construction is rigorously supervised. Federal and international regulations require a host of new safety measures to ensure the well-being of all pilots and passengers in the sky. Scientists are continually coming up with new ways for planes to fly longer, farther, higher, and faster, and Hess Aerospace and Defense aims to keep up with changing times while providing our trademark quality service.
Hess Aerospace and Defense specialize in the manufacture of aluminum heatsinks; these devices draw heat away from electronic components and vent it into the atmosphere. Additionally, our custom-fit electronic housing devices can be custom-ordered, bespoke combinations for any kind of aircraft.
Hess Aerospace and Defense also provides a host of turnkey projects for standard-issue models, with little to no customer input required for an "off-the-shelf" experience. We perform all of our own assemblies – from basic components all the way up to painting and finishing – in-house.
Micromachining
Our attention to detail allows us to create quality-engineered, precisely manufactured micromachined devices, ideal devices for use in modern aircraft. Our experienced team of machinists care deeply about quality, and our team is capable of manufacturing a wide variety of micro-machined parts at a competitive cost.
Composite material
The need for light, strong, and highly resistant material in the fields of aerospace construction have led to the development of "composite materials," surfaces designed to replace heavy metal construction on delicate airplane parts such as wings, fuselages, and tailfins. At Hess Aerospace and Defense, we have developed ways to machine different composites using similar methods to the traditional machining of metal. 
Cloth and fabric goods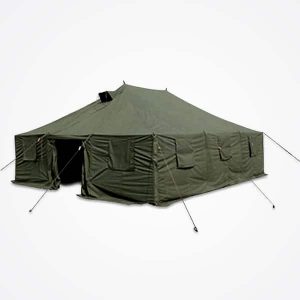 Though Hess Aerospace and Defense specializes in high-tech manufacturing, we are capable of producing "low-tech" equipment as well. Working with previous clients, we can turn our machining tools towards fabri; in the past, we have manufactured a wide range of cloth, nylon, and other fabric products such as straps for airplane seats, and ground-bound installations such as military tents, body bags, and man-portable military gear. Other, non-aerospace products we offer include aluminum awnings for service trucks and vehicle bays.
Our customer service goals
We place a great deal of value on reliability, honesty, and open communication: we say what we do, do what we say, and always deliver our finished products on time. It's this open and transparent attitude that makes us so valuable to our suppliers. We've formed great relationships with our suppliers; in some cases, we've known them for twenty or even forty years. We extend this transparency to our clients as well: we aim to provide transparent, honest interactions between our representatives and our clients but strive to maintain privacy. All of our jobs are confidential: we will never disclose information to outside individuals.
At Hess Aerospace and Defense, we know that other companies might rush their products to market in a misguided effort to be "first." We strive to put time, effort, and care into each and every product we create, subjecting them to rigorous inspection before ever leaving the production line. We put "value" first over price; in our eyes, there's no financial substitute for a well-made, rigorously tested, and meticulously inspected product.
Additionally, we are continually striving to improve, and aim to comply with all major manufacturing standards. Hess Aerospace and Defense is an ISO 9001, CGP, and ITAR-certified company, involved with Aero Montreal and CADSI, and are working to develop new forms of quality control to ensure that everything with manufacture adheres to our rigorous standards. In compliance with various ISO 9001 regulations, all of our products are clearly and immediately traceable, quality assured, and deftly managed to ensure that each part lives up to our high standards. Hess Aerospace and Defense is currently working towards their AS 9100 certification and hopes to obtain it by the end of 2018.
Keeping things lean
Despite our many innovations in the field of aerospace engineering, Hess Aerospace and Defense realizes that the environment needs to come first in these ecologically turbulent times. To that end, Hess practices the art of sustainable "lean manufacturing," a systematic method of waste minimization without losing any kind of productivity. By implementing a "smooth flow" process where waste products can be identified and safely removed without disrupting the work cycle, waste products can be easily filtered out of the production process while simultaneously minimizing the amount of waste. Lean manufacturing has shaped much of our approach to manufacturing: reducing waste allows us to make less material go much, much further when it comes to the manufacturing and machining of parts.
Our Six Sigma program, which aims to identify and reduce all outgoing product defects along with pollution, while simultaneously increasing customer happiness and profits, has thus far been a highly successful endeavor. Indeed, many of our engineers are qualified Green Belts, operating under the guidance of an in-house "Black Belt" responsible for supervising the Six Sigma process, with the aim of practicing and establishing continual improvements in the manufacturing process. For the sake of our planet, our customers, and our profits, we aim to remain a sustainable, environmentally friendly, Lean manufacturer.
What's next?
Hess Aerospace and Defense is a company that is always moving forward – and always striving to reach newer and greater heights.
We are also proud to launch our new website on the world wide web and increase our online presence and visibility, making it easier to share our services with our prospective clients and providing an inside look to all Hess Aerospace and Defense can offer them.
Boasting high-quality products, rigorous inspections, skilled staff, a wealth of family knowledge to draw on, and more, Hess Aerospace and Defense will continue to live up to our mission statement: to provide our clients with first class machining services and support sustained by a workplace environment that encourages education, innovation, and co-operation. Our world-class staff, consumer plans, facilities, and product plans will do the rest.
Why not come in and see for yourself? We'd love to meet you, learn about your projects and support you through the development process with a highly skilled team and a Customer Service personnel like no other.